Balls Race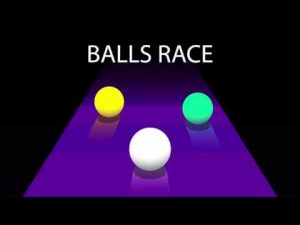 Description
:
Balls Race is similar to other speed racing games, but you can not control the car but instead you will turn into a white ball. Your task is simply to get the ball to the goal in the fastest, least time and goal in front of the other balls on the track.
This game is divided into several levels. At first level, you will be racing with 20 different colored balls. Increasingly, the number of balls per game increases to 20. This is a challenge for you. You will use the two main buttons of the screen to control your ball left and right.
The support you receive along the way is also very helpful. Gold bars give you speed and red bars help you rise. These supplements are like double-edged sword. Sometimes I go through the red line and rush straight to the wooden crate in front. Obstructive or deadly obstacles in this game.